Public Sector
HillSouth has delivered countless solutions of many types to government and public sector clients. Our customers enjoy HillSouth's innovative approach to ensuring that projects are completed with cutting edge technologies at budget-friendly costs.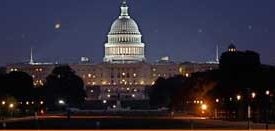 HillSouth has developed a practice specializing in the needs of the public sector and government industry. From NGOs to Police/Fire/Local Government - HillSouth has experience and is ready to bring that experience to bear on your agency's needs. We have done business with a number of educational and governmental and localities/municipalities in South Carolina.
To assist our public clients, HillSouth maintains several State of South Carolina term contracts. These contracts are convenient methods of procuring products and services that our governement and educational clients need for their organizations.
Contract Title/Number
Description
Statewide SAN Contract
5400000065006-S7115
Allow HillSouth to sell vital storage area network systems. Includes software and hardware, as well as professional services and training to install, implement, and maintain storage systems
HP State of South Carolina Contract
05-86656-A11230 WSCA
Covers all HP products (printers, scanners, monitors, computers, notebook computers, netbook computers, network hardware, storage systems, backup systems and tape drives, accessories, and warranties) except televisions and calculators. HillSouth can provide local support and advice while HP provides logistical and billing services directly to your agency.
Temporary Services Contract
5000006646
A state of SC contract in Information Technology professional services. Allows for agencies to outsource projects on a temporary basis to HillSouth.
Time Warner Cable Services
4400005585, 5000011516
Fiber dedicated access (Internet) or metro-E services for state agencies, political subdivisions, and public eductional institutions. Also branch office connectivity for the same.