Microsoft Office 365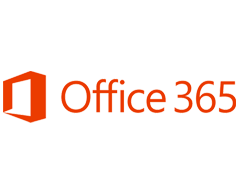 Microsoft Office 365 | Your Favorite Office Software in the Cloud
Variable payment options give you the freedom to pay only for the software you need.
For small and midsized businesses, the Microsoft Office productivity suite is a staple in your software cupboard. Consider how much you have paid for each software license. How would you feel about spending a fraction of the cost for the entire Microsoft Office productivity suite, and with it, get some of the most revolutionary collaboration tools available?
HillSouth iT Solutions is proud to offer the Microsoft Office 365 cloud-based productivity suite to small and midsized businesses in the South Carolina area. Per user monthly billing rather than the traditional per machine rate, significantly reduces the amount your organization has to spend to get the same productivity suite that you are used to.
Access Your Microsoft Office Applications Anywhere
View and share files with everyone on your team from anywhere, on any device.
Microsoft Office 365 enables users to access documents from anywhere on a multitude of devices like smartphones, tablets, and more. Do you have a PC at work with Windows 7 or 8 and need to do some work from home? Microsoft Office 365 is available wherever there is an Internet connection. At the office, at home, or on the move, Microsoft Office 365 offers world-class collaboration anywhere, at anytime.
Every Office App is Now on the Cloud
Your favorite Microsoft Office Apps are available in the cloud.
The Microsoft Office productivity Suite features Outlook, Word, Excel, PowerPoint, Access, OneNote, a team SharePoint site, as well as an online meeting place with HD video and screen sharing. Everything about Office 365 has been redesigned to provide elite usability, with quicker load times to improve workflow. By taking advantage of the cloud, the work you do on all of these applications is automatically saved and backed up, which provides you with peace of mind as your work is redundantly saved.
For Security - Trust HillSouth
The experts at HillSouth have migrated thousands of end-users to the Microsoft Office 365 platform.  Once your business is migrated to this platform - it requires regular oversight from an experienced team.  HillSouth is adept at managing thousands of Office 365 accounts and will ensure that you get the most from your decision to migrate to this new platform.
Encryption: E-Mail encryption is not inherently baked into Office 365 and often requires extra tools to manage and implement.  We can handle this for you.
Data Loss Protection: Once your data is in the cloud - its safe forever right?  Not true - as countless real-life stories can attest to.  Trust our team to design a DLP strategy for your organization that matches your risk tolerance level with the right tools to keep your data in this cloud platform safe and secure.
Spear Phishing Attacks: Most attacks involve phishing attempts through email.  Once you move to Office 365 your end users may be more susceptible to attempts to get their Office 365 credentials stolen by sophisticated attacks.  Our team will help you keep your team safe.