Source: www.tripwire.com
It's never a dull day if you're working in HBO's IT security team.
One day you're dealing with the unauthorised leaking of upcoming episodes of "Game of Thrones", next you're facing multi-million dollar extortion demands from hackers who've broken into your network and stolen 1.5 terabytes data and the personal contact details of your celebrity cast, then you're finding that yet more unaired episodes of your hit TV shows have made it out in the wild due to staff error.
And now? Well, now HBO's social media accounts have been hacked.
As Variety reports, the notorious OurMine gang seized control of a number of HBO social media accounts, including the main Twitter account for their most famous TV show.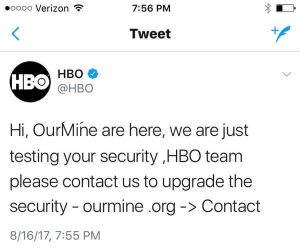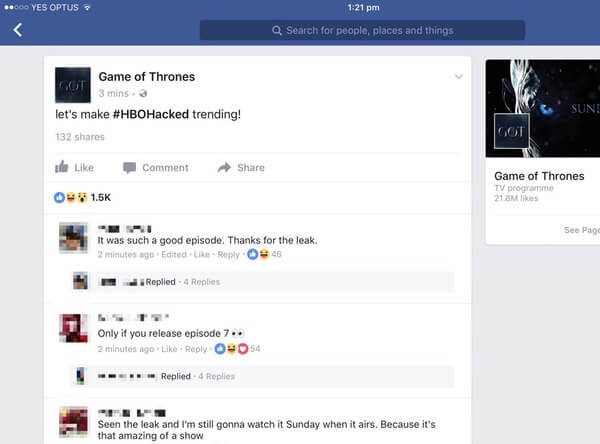 Talk about kicking a company when it's down…
Clearly HBO didn't have the right protection in place to secure its social media accounts, and made it too easy for the OurMine gang to gain access. Although some may think the spate of recent security incidents involving HBO can't be a coincidence, I don't believe that the OurMine gang is involved in the other breaches the company has suffered.