In their first year applying to be ranked on the list, HillSouth joins prominent brands such as; Yelp, yogurt maker Chobani, Giftcards.com, KIND, famed hat maker Tilly's, and Unified Payments who topped this year's list.
Inc. Magazine Unveils Its Annual Exclusive List of America's Fastest-Growing Private Companies—the Inc.500|5000
HillSouth Ranks No. 994 on the 2012 Inc. 500|5000 with Three-Year Sales Growth of 332%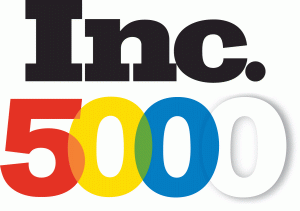 NEW YORK, August 21, 2012 -- Inc. magazine today ranked HillSouth NO. 994 on its sixth annual Inc. 500|5000, an exclusive ranking of the nation's fastest-growing private companies. The list represents the most comprehensive look at the most important segment of the economy—America's independent entrepreneurs. Unified Payments tops this year's list. HillSouth joins Yelp, yogurt maker Chobani, Giftcards.com, KIND and famed hatmaker Tilly's, among other prominent brands featured on this year's list.
"For HillSouth to be able to grow at this incredible rate is a testament to the hard work of our team and our ability to remain true to our mission of providing IT services to our customers throughout these turbulent economic times," said Robby Hill – HillSouth's Founder & CEO. "I thank Inc. for the honor of being ranked on this year's list and congratulate every company that has strived just as we have to expand their business and to meet the needs of their clients to achieve these phenomenal growth rates."
In a stagnant economic environment, median growth rate of 2012 Inc. 500|5000 companies remains an impressive 97 percent. The companies on this year's list report having created over 400,000 jobs in the past three years, and aggregate revenue among the honorees reached $299 billion.
Complete results of the Inc. 5000, including company profiles and an interactive database that can be sorted by industry, region, and other criteria, can be found at www.inc.com/5000.
"Now, more than ever, we depend on Inc. 500/5000 companies to spur innovation, provide jobs, and drive the economy forward. Growth companies, not large corporations, are where the action is," says Inc. Editor Eric Schurenberg.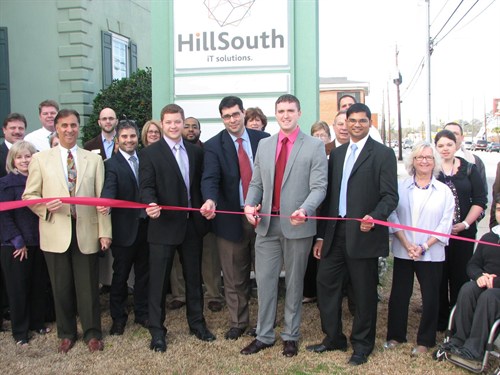 Ribbon cutting event featuring Florence Mayor Stephen J. Wukela at the new 7,500 sq. ft. HillSouth facility in downtown Florence
More about Inc. and the Inc. 500|5000
Methodology
The 2012 Inc. 500|5000 is ranked according to percentage revenue growth when comparing 2008 to 2011. To qualify, companies must have been founded and generating revenue by March 31, 2008. They had to be U.S.-based, privately held, for profit, and independent—not subsidiaries or divisions of other companies—as of December 31, 2011. (Since then, a number of companies on the list have gone public or been acquired.) The minimum revenue required for 2008 is $100,000; the minimum for 2011 is $2 million. As always, Inc. reserves the right to decline applicants for subjective reasons. Companies on the Inc. 500 are featured in Inc.'s September issue. They represent the top tier of the Inc. 5000, which can be found at www.inc.com/500.
About Inc.
Founded in 1979 and acquired in 2005 by Mansueto Ventures, Inc. is the only major brand dedicated exclusively to owners and managers of growing private companies, with the aim to deliver real solutions for today's innovative company builders. Total monthly audience reach for the brand has grown significantly from 2,000,000 in 2010 to over 6,000,000 today. For more information, visit www.inc.com.