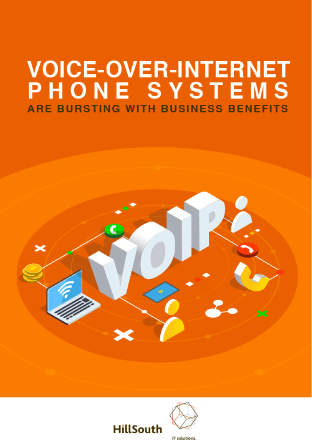 VoIP, or Voice over Internet Protocol, transforms your phone system into a robust, cloud-based solution that gives you a competitive edge. Because VoIP uses an internet connection, you'll say hello to excellent call quality, increased portability, improved functionality, and better sales -- all at a fraction of the cost.
This FREE eBook from HillSouth will tell you:
Why VoIP is essential for growth
How your business can benefit from VoIP
How to upgrade your traditional phone to VoIP
And much more!
There's no end to what you can accomplish with VoIP. Maximize your profits with this dynamic technology. It's everything you want your old phone to be!
See how much you can save!